Here is a recent acquisition of a American Flyer #24057 Mounds Ventilated Box Car
that I converted to the Extremely Rare #24068 Planters Peanuts Ventilated Box Car.
I created the Decals for the Artwork for this car.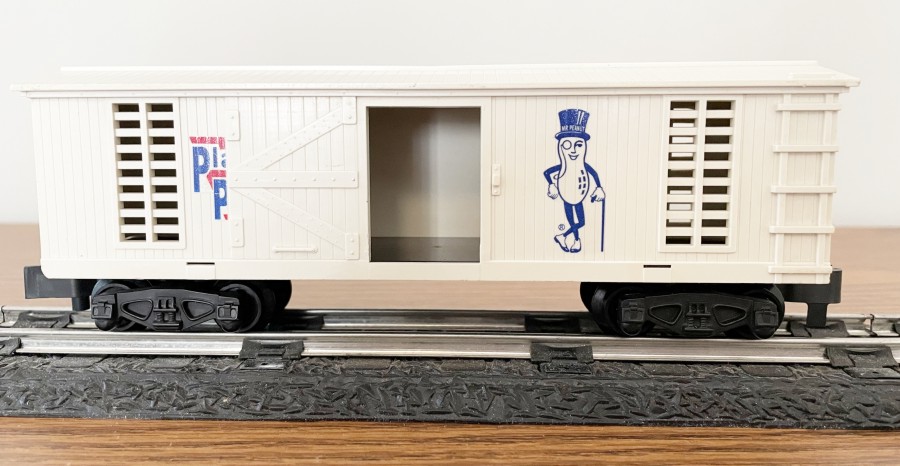 Here is the Reverse Side, with the Permanently Open Side Door, of the Box Car.
This side has the Partial Exposure of the Planters Peanuts Logo and Mr. Peanut.
The Mounds Ventilated Box Cars used were the ones with the White Plastic Shell.
The Mounds Cars also came with a Ivory Plastic Shell. Just a Bit Off White.
The First Conversion turned out So Good I made a Second One.
I couldn't be happier if they were the Real Deal.